Temp to Perm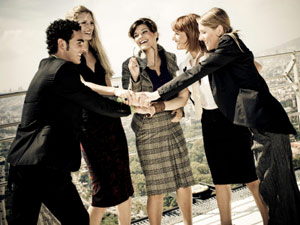 Need a permanent employee?
Metropolitan's Temp-to-Perm is the "try before you buy" alternative. Often, the best way to see if someone is right for the job is by giving them an opportunity to show their skills. Our Temp-to-Perm policy lets you work with prospective employees before you hire them. That way, you know what you're getting.
An account executive will be happy to talk to you about a permanent employee - from a CFO to an administrative assistant to a clerk.
And our competitive rates are backed by an unconditional guarantee and the best customer service in the industry.
Call today to discover the benefits when you let Metropolitan do the hiring for you!